ThriveRx is More than Just a Pharmacy!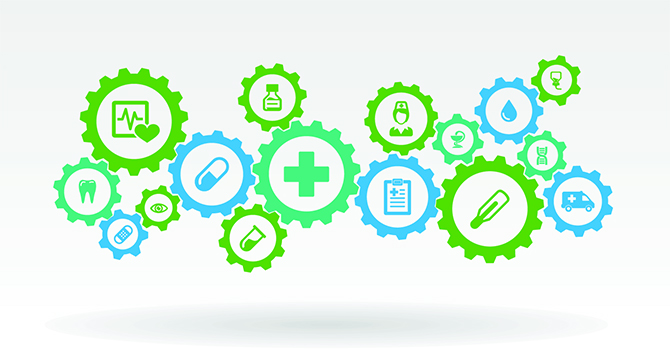 We proudly offer a wide variety of innovative clinical services to
both professionals and patients alike including:
Antibiotic Stewardship – Antibiotic stewardship is the effort to measure and improve how antibiotics are prescribed by clinicians and used by patients. Improving antibiotic prescribing and use is critical to effectively treat infections, protect patients from harm caused by unnecessary antibiotic use, and combat antibiotic resistance.
Diabetes Education & Training – Allow us to help you learn more about diabetes and set up a treatment plan that works for your patient or loved one. People with diabetes who receive education led by a diabetes care specialist are more likely to take medications as prescribed, receive guideline-recommended care, and have lower overall healthcare costs.
Fall Risk Assessment – A fall risk assessment is used to find out if you have a low, moderate, or high risk of falling. If the assessment determines that you are at an increased risk of falling, we can help recommend strategies to prevent falls and also reduce the change of injury.
Immunization Programs – Vaccination rates in adults are considered suboptimal including institutionalized adults. Our on-site clinics make access easy, improves patient health, and keeps hospital readmissions at bay.
Medication Regimen Reviews – Medication Regimen Reviews involve reviewing all medications that a patient is currently taking in order to identify any potential adverse effects and drug reactions including significant side effects, drug interactions, and more.
Medication Therapy Management –  In order to qualify for the Medication Therapy Management (MTM) program, you must have three of the five following conditions: Chronic Heart Failure (CHF), Rheumatoid Arthritis, Diabetes, Dyslipidemia (Abnormal Cholesterol), or Asthma. The goal of MTM is to optimize the therapeutic outcomes of a patient as well as to detect and also prevent costly medication-related adverse effects.
Nutrition Consultation – A nutritionist is available through ThriveRx to help prevent disease and promote good health by encouraging an active lifestyle combined with healthy eating habits.
Physical Therapy Evaluation – ThriveRx is happy to provide physical therapy evaluations and tests to establish a patient's diagnosis, prognosis, and plans for physical therapy treatment if necessary.
Respiratory Therapy – Respiratory Therapy is a specialized health care field where practitioners are trained in pulmonary medicine in order to work therapeutically with people suffering from pulmonary disease. We will help ensure that the patient's breathing functions are operating at the highest levels of performance so that they can effectively manage their respiratory condition and maintain their health after therapy.
Wound Care Management – Wound Care Management is an ongoing treatment of a wound by providing an appropriate environment for healing. Collaboration between medical professionals is essential to ensure appropriate wound management and facilitate optimal wound healing. Proper wound care can prevent infection and other health complications, as well as speed up the healing process with less scarring.